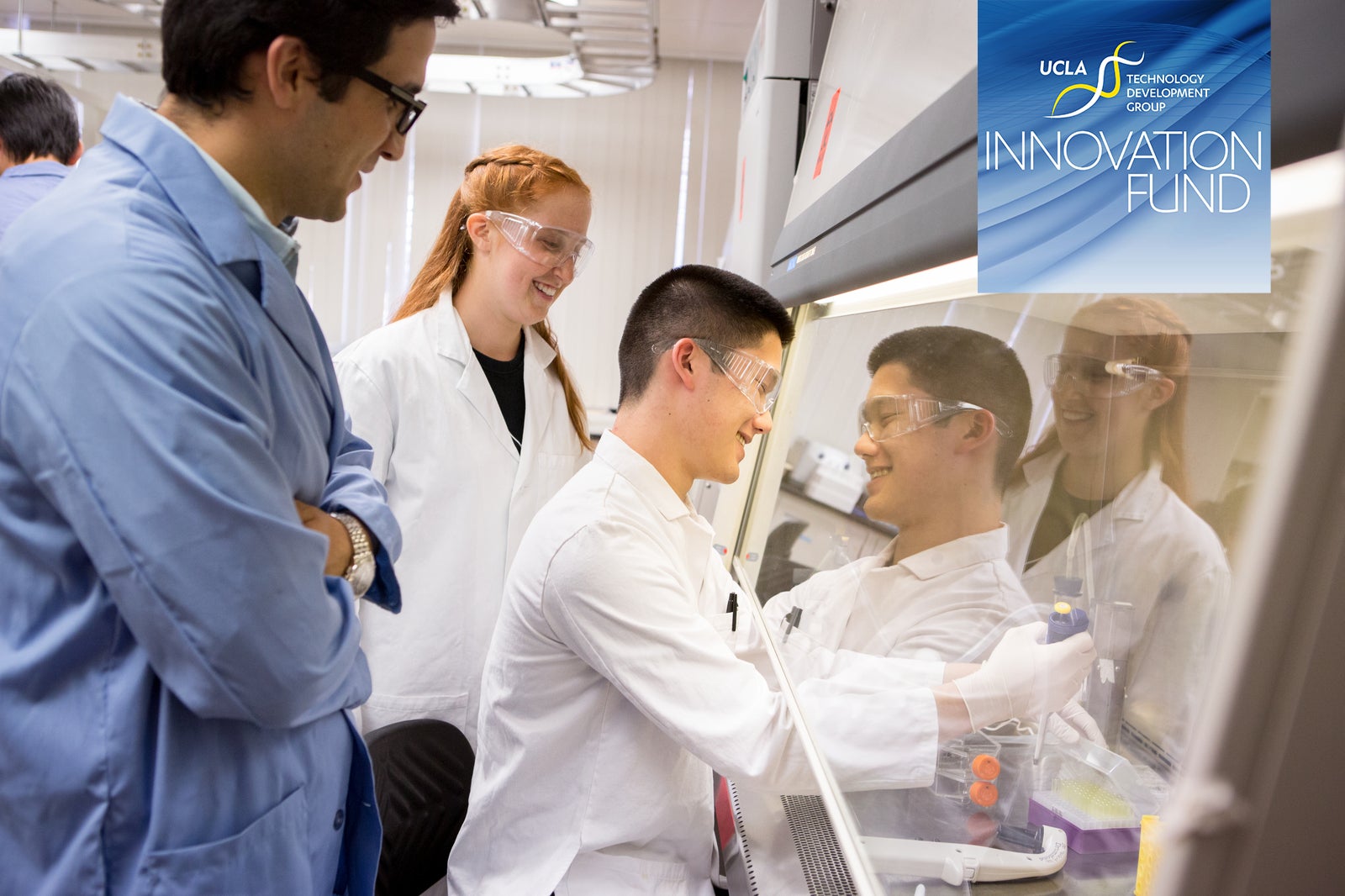 We're passionate about science, innovation, and commercialization 
UCLA created the Innovation Fund to bridge the gap between early-stage research and translation of life-impacting technology. Support the profound work that our faculty and researchers do right now with a tax-deductible donation. 
Please give with a tax-deductible contribution, click on one of the buttons to the right.
For more information on the UCLA Innovation Fund, please contact us at  InnovationFund@tdg.ucla.edu