Big Ideas Speaker Series - NurLabs
Please join us on Tuesday, October 12th at 5:30pm for the first UCLA speaker in our Big Ideas Social Innovation Speaker Series, featuring Sumita Jonak, Founder & CEO of NurLabs, which is developing novel methods for early-stage cancer diagnosis (RSVP). The event will take place on zoom.
Please RSVP using this link: https://forms.gle/QKXrWtv96ZvNT2Xq6.  
Attendees will receive an update on the Big Ideas Contest and will learn how they can access critical resources (funding, networks, mentorship, recognition) to help them build, launch, scale their early-stage social ventures. This is a great opportunity for you to get a head start on developing your Big Ideas application (deadline November 18!)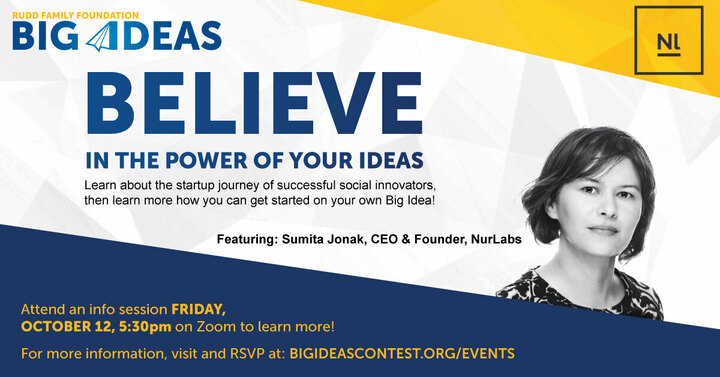 For any questions, please contact the UCLA Innovation Ambassador Paolo at paoloshamoon@g.ucla.edu 
P.S: If you are interested in receiving updates on events like this at UCLA, sign up HERE.