-
Labest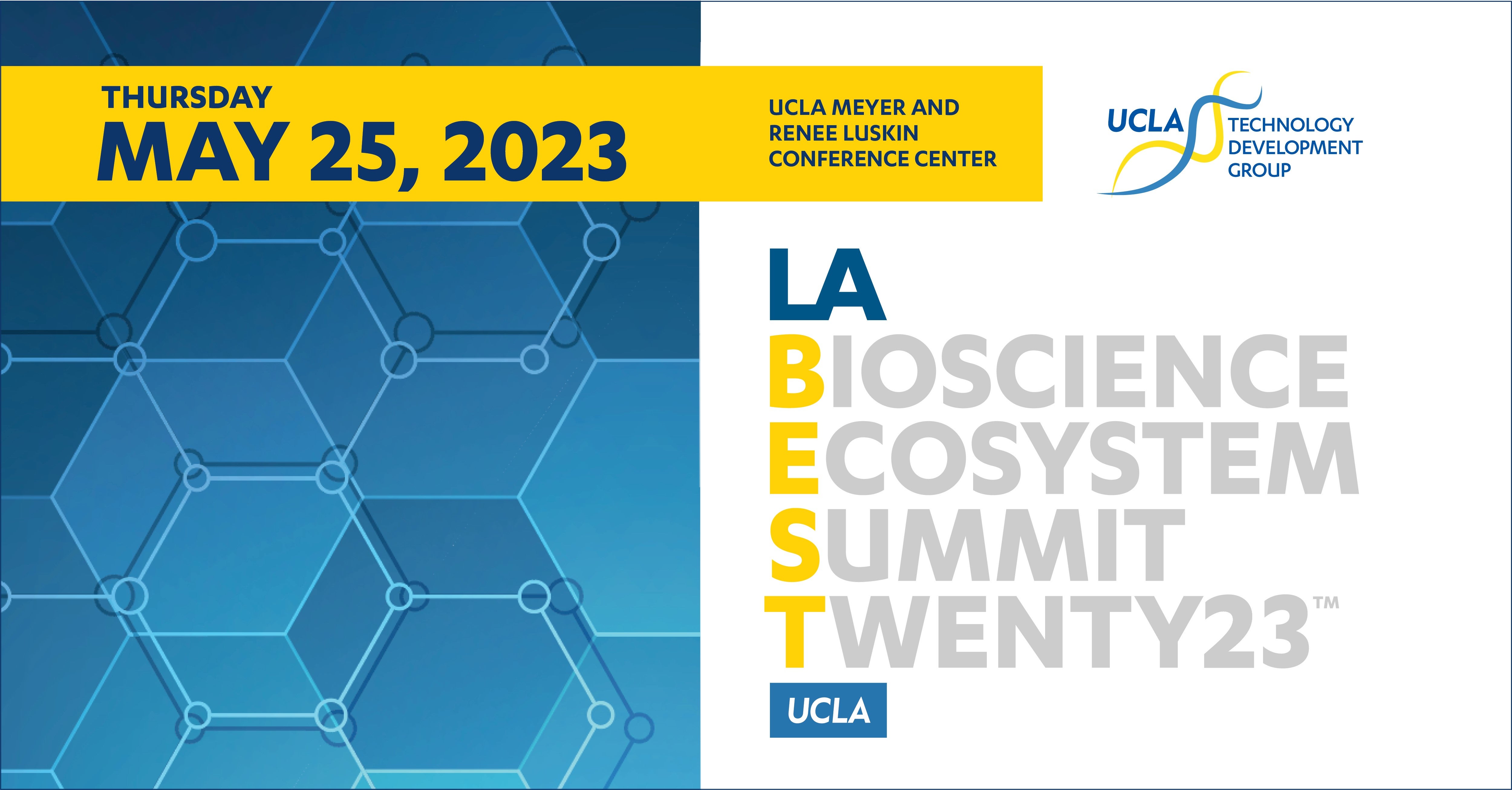 LABEST 2023 has past. The event took place Thursday, May 25, 2023 at the Luskin Conference Center. 
NEW>>> VIEW THE LABEST 2023 PHOTO GALLERY
SAVE THE DATE for LABEST 2024 - Thursday, May 23, 2024
LABEST 2023 APP powered by CVENT  Now Available
This is your digital tool for the conference
ATTN: LABEST Registrants - here are your 3 easy steps to engage with other attendees!
Search for LABEST and Log In with First Name, Last Name and Email – you're in!
Use the app to update your profile, set up meetings, view attendees and speakers, view agenda and receive notifications during the event!
 DIGITAL PROGRAM Full program now available 🔥 
Pearl Cohen Poster Competition Winners will be announced Thursday 5/25
ABOUT
LABEST 2023 is the premiere bioscience conference in the LA Region. UCLA TDG produces the event that brings together industry, VCs, investors, researchers and partners including USC, City of Hope, Cedars-Sinai, CalTech and more. This year's event features fireside chats, keynote speakers, breakout sessions with incubators, biomanufacturers, student researchers, learning lounges, industry sponsored research and research theme intensives. Make sure to check the page for the latest announcements and updates!
WHAT: LABEST 2023 - LA's premiere bioscience conference
WHEN: Thursday, May 25, 2023
WHERE: UCLA Meyer & Renee Luskin Conference Center, Los Angeles, CA 90095
WHY: Learn about the latest bioscience research and development from leaders in the LA region
HOW: Registration is Now Open $500. Discounts available for UCLA and other educations institutions. Contact us
Fee. Click on button below:
LABEST 2023 OFFICIAL PROGRAM
Click on Image Below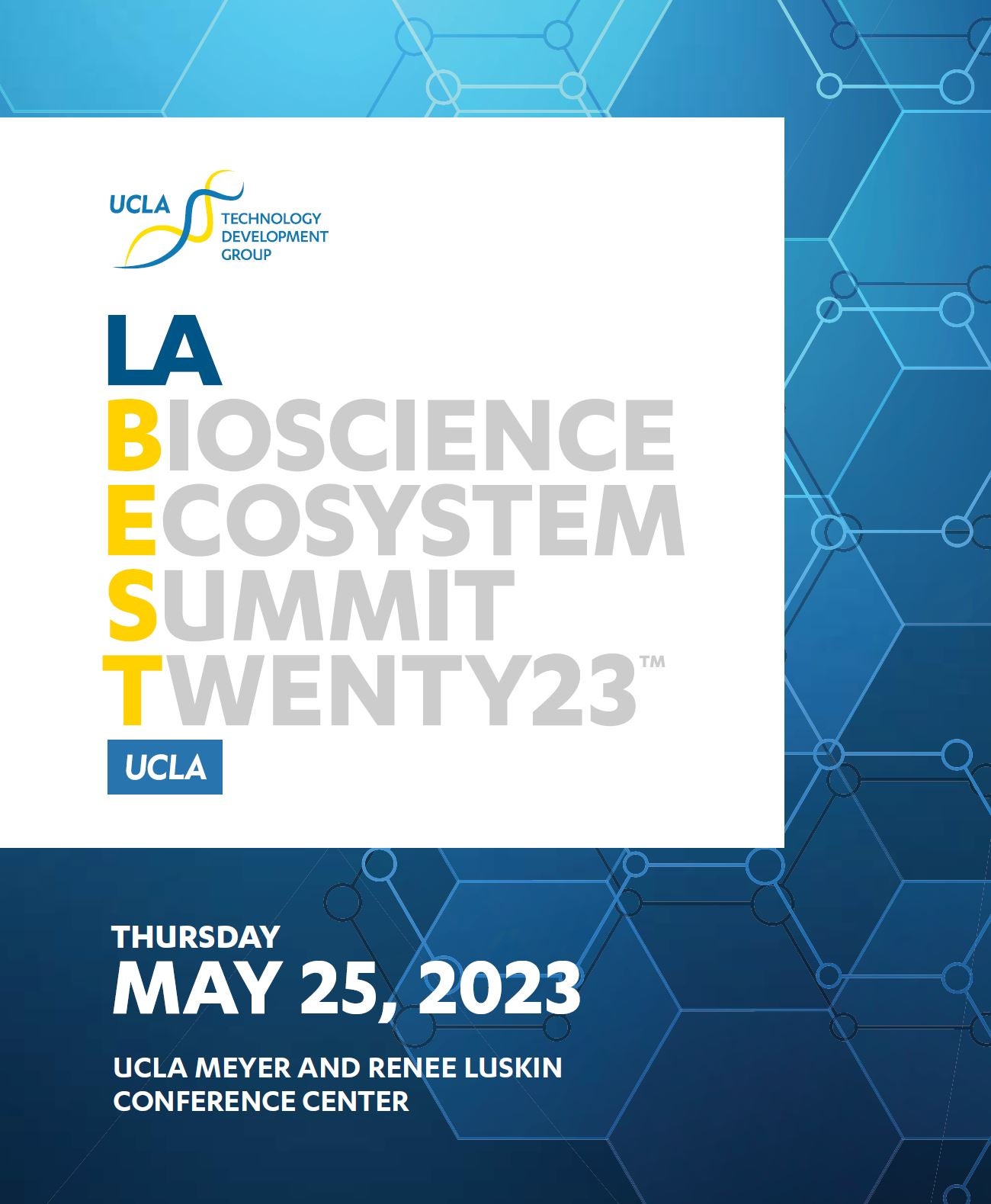 VIEW LABEST 2023 PROMOTIONAL VIDEO
Interested in sponsoring or learning more about LABEST 2023?
Then contact LABEST Strategic Alliances and Programs Officer, Carol S. Lopez 
Limited sponsorship opportunities are available.
                                                                    THANK YOU TO ALL of OUR LABEST 2023 SPONSORS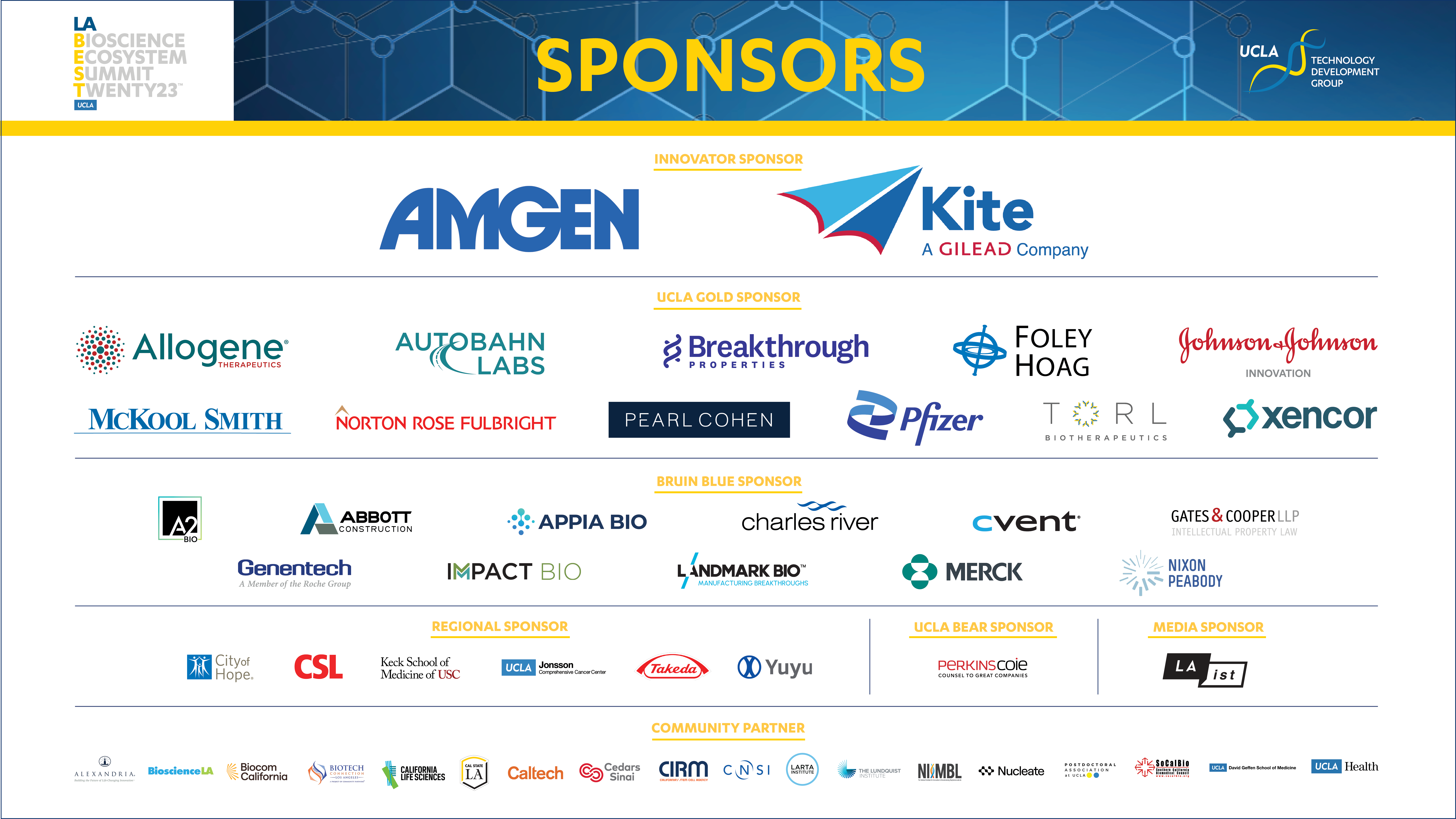 LABEST TESTIMONIALS
Andrei Iancu 
Andrei Iancu is currently a partner at the law firm Irell & Manella LLC and serves as the Chairman of UCLA Technology Development Corporation. Iancu is the Former Under Secretary of Commerce for Intellectual Property of United States.
David J. Whelan
David J. Whelan serves as Chief Executive Officer of BioscienceLA. Prior to this position, he was an integral part of the creation of New York Genome Center, where he served as Senior Vice President, Business Development & Chief Strategy Officer.
Thomas Rando
Thomas Rando, M.D., Ph.D., is the director of the UCLA Broad Stem Cell Research Center. He is a board certified neurologist who ran a clinical service for more than 20 years. Prior to joining UCLA, Rando was a professor of neurology and neurological sciences at the Stanford University School of Medicine, where he also served as director of the Glenn Center for the Biology of Aging.
Stephanie Hsieh
Stephanie Hsieh at the time of taping was the CEO of Biocom. Now she is the Chief Strategy Officer of Noblespace. A real estate development platform serving emerging science and technology businesses with flexible work and lab facilities.
Zachary Dunn was a visiting PhD student at UCLA and is finalizing studies at USC.