-
Bioscience Innovation Day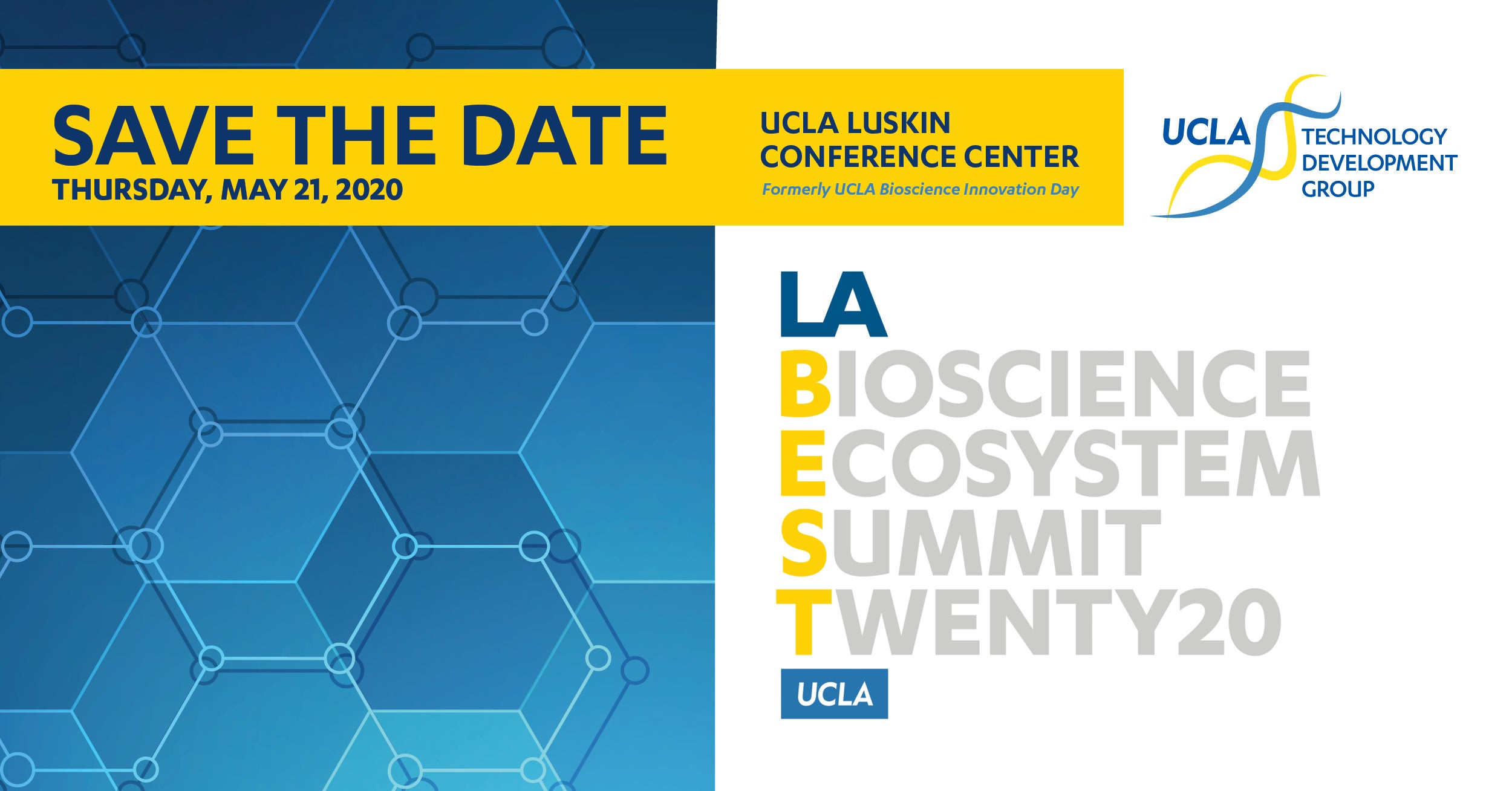 LA Bioscience Ecosystem Summit (formerly UCLA Bioscience Innovation Day) is the premier showcase for bioscience innovation in Los Angeles County. The event is hosted by UCLA Technology Development Group, the tech transfer office for the University, with participation by UCLA, Caltech, Cedars-Sinai and City of Hope institutions. LA BEST's mission is to promote Los Angeles as a center of excellence for biotech innovation and to foster partnerships between academic institutions, the investment community and the biopharma industry. Throughout the day, the program will showcase: distinguished investigator "Spotlights", pioneering startup presentations from over 20 highly-vetted LA bioscience startups and leading basic and translational bioscience research in the "Poster Plaza" where significant expertise and resources have been invested to develop new breakthrough therapies to address critical diseases.
LABEST Details:  
Date: Thursday, May 21, 2020
Time: 8am - 8pm
Location: UCLA Luskin Conference Center
                                                                                     CLICK HERE FOR EARLY REGISTRATION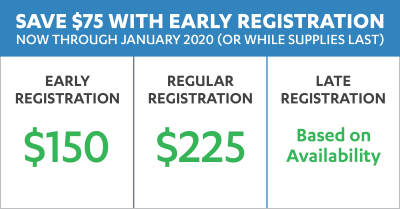 Open Call for Bioscience Poster Competition
Deadline: Friday, April 3, 2020
LABEST (formerly Bioscience Innovation Day) takes place Thursday, May 21, 2020 at the UCLA Luskin Conference Center. The event features a "Poster Plaza" that will highlight UCLA research in the bioscience area that will be viewed by over 1000 people. Your entry could result in awards and prizes. We encourage you to enter your poster today. Use this link to complete the form and we will contact you if you make it to the next phase.
                                                                                           THANK YOU TO ALL OF OUR SPONSORS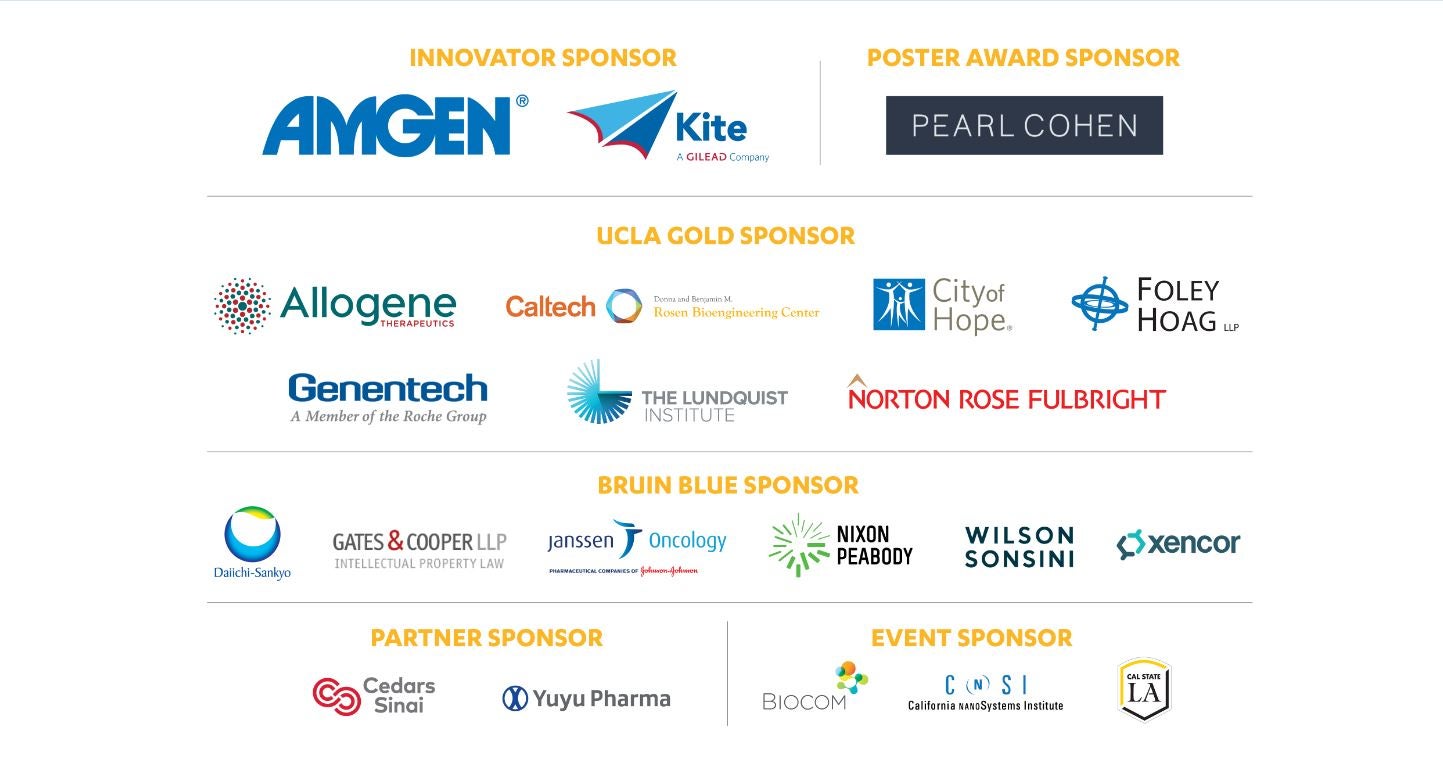 UCLA Luskin Conference Center, 425 Westwood Plaza Los Angeles, CA 90095