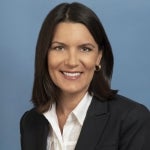 Tara A. Davidoff, J.D.
Industry Research and Material Transfer Officer - School of Law; Arts & Architecture; Medicine: Clinical Departments; Theater, Film & Television
Industry Sponsored Research and Material Transfer
Tara A. Davidoff is an active member of the California State Bar. She joined TDG in 2012 and has over 20 years of legal experience. As an Industry Research and Material Transfer Officer, Tara counsels University clinicians, faculty and researchers primarily in the life sciences with respect to industry-sponsored transactions. Before joining TDG, Tara held various positions including Deputy City Attorney for the Los Angeles City Attorney's Office; Associate Counsel at a prominent regional law firm representing real estate investors and redevelopers on multi-million dollar projects; and as a Licensing Manager at a Hollywood studio. Tara holds a J.D. from the University of San Diego School of Law and a B.A in Political Science/Theater from SUNY Albany.
Please see our list of Department Assignments for complete list of areas Tara Davidoff can assist with.