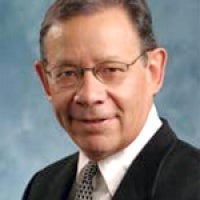 Stephen Yslas
Corporate VP and General Counsel, Northrop Grumman Corporation
Mr. Yslas served as corporate vice president and general counsel of Northrop Grumman Corporation. Previously, he served as Northrop's corporate vice president, secretary and deputy general counsel and as chief counsel to the company's aircraft and electronics businesses, and also led the legal team on regulatory matters, including those involving the acquisitions of Litton, Newport News and TRW. His responsibilities included international, mergers and acquisitions, export control, labor and employment, employee benefits, environmental, antitrust, intellectual property, other federal and state regulatory matters, as well as Washington office legal support.
Before joining the company in 1975, Yslas worked for the Atlantic Richfield Company and the National Labor Relations Board. He served for 10 years as a Police Commissioner on the City of Los Angeles Police Commission.
Mr. Yslas has been with various non-profit and community organizations, including the Hispanic National and Mexican American Bar Associations. He is a founding member of the National Association of Latino Elected and Appointed Officials. He also serves as a Trustee of Claremont McKenna College. He served as a Member of the Board of the Constitutional Rights Foundation and the Police Memorial Foundation.