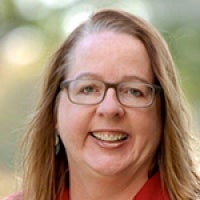 Shannon Hansen
Division VP and Associate General Counsel at Abbott Laboratories
Ms. Hansen heads the legal group of Abbott Diabetes Care, located in Alameda, California, a global healthcare company focused on diagnostic and medical devices and other products for people living with diabetes. At Abbott, Ms. Hansen provides advice to management on all legal aspects of technology licensing, patent strategies, business development, R&D, procurement, sales, marketing, and other matters impacting the Diabetes Care division. Prior to this role, Ms. Hansen led the IP Group of Abbott Diabetes where she managed the patent group responsible for strategic patenting, licensing including academic licensing, IP litigation, and business counseling.
Before joining Abbott, Ms. Hansen served as the Associate Solicitor at the United States Patent and Trademark Office where she represented the USPTO in Appellate and District Courts in patent, trademark, and disciplinary matters. She advised the USPTO and other administrative offices on patent policy and worked with Congress on the various Patent Reform bills. She also worked with the Solicitor General and the Department of Justice on several intellectual property cases heard before the U.S. Supreme Court.
Prior to this role at the Patent and Trademark Office, Ms. Hansen practiced law for over 10 years with the Los Angeles office of Kirkland & Ellis, LLP where she focused on IP counseling including licensing and conducting due diligence for the IP aspects of corporate deals, and complex commercial litigation, including patent, trademark, copyright, and antitrust litigation. As a Partner of the firm, she represented clients in a variety of businesses including biotechnology, telecommunications, software, and chemical industries. As part of her outreach activities through the firm, Ms. Hansen served as a judge for moot court competitions for the UCLA School of Law. Ms. Hansen also worked on various corporate and intellectual property matters in the international group at Mori Hamada & Matsumoto Law Offices in Tokyo, Japan.
Before embarking in a career in law, Ms. Hansen was a product development engineer for E.I. du Pont de Nemours & Co. where she was responsible for new product development, implementing new technology developed in the research organization, and ensuring compliance with various environmental laws.