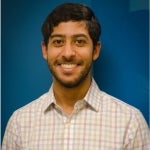 Ricky Rath, M.S.
Business Development Associate -- Engineering/Physical Sciences/MedTech Team/Software/Copyright
Business Development and Technology Transfer
Ricky Rath joined UCLA TDG in June 2019 as the Business Development Associate for Physical Sciences. In his role, he: assists in the marketing of physical science technologies, development and maintenance of client and industry relations, and the management and supervision of interns in the Technology Fellows Program. Prior to joining TDG in 2019, Ricky served as an IP Marketing Analyst and IP Analyst at UC Davis's Technology Management and Corporate Relations Office. Between 2016 and 2019, he led the Marketing Team and assisted in managing IP prosecution and licensing for all Engineering patents. During that time, he also worked as a Marketing Consultant for the Sacramento medical device start-up Kili Medical Drain Carrier. Before joining UC Davis, Ricky was the first hire of a basic/clinical cardiac research lab at Maine Medical Center where he set up and supervised research as well as assisted in the oversite and execution of a Phase II cardiac therapy clinical trial. Ricky holds a Bachelor of Science from the Georgia Institute of Technology, and a Master of Science from Vanderbilt University both in in Biomedical Engineering.