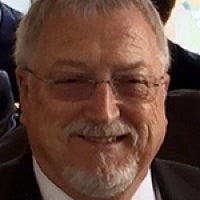 Michael J. Cleare
Associate Vice Provost for Research, University of Pennsylvania
From 2000-2007, Mike was the Executive Director of Science and Technology Ventures at Columbia University in New York. This position included responsibility for all technology transfer activities at Columbia and involved licensing, spin off/start up companies, industrial research funding and domestic and international partnerships relating to IP. In August 2007, Mike joined the University of Pennsylvania as Associate Vice Provost for Research, responsible for all technology transfer, IP management and industrial liaison activities.
Before joining Columbia University, Mike Cleare worked for 30 years at Johnson Matthey, a UK-based multinational world leader in advanced materials technology. His experiences range from the Senior R&D Executive through Business Development to a range of senior business management positions, and included service on the main Board of the Company for four years. While in R&D, Mike was involved in the discovery and development of a major new class of anti-cancer drugs; he is credited as one of the inventors of the platinum-based drug carboplatin. He served as President of several of the company's major divisions, including Pharmaceutical Materials, Chemicals and Metals, Catalytic Systems and Electronic Materials. He has managed complex global business, negotiated and closed multi-million dollar licensing and technology transfer deals, and entered into multiple research funding agreements with major universities. For nine years, Mike was a member of the board of directors of the Canadian biotechnology company, AnorMed, which he helped to spin off from Johnson Matthey in 1996. He has published more than 40 articles and papers and holds 10 patents.
Dr. Cleare serves as a member of the Board of Directors, Arizona Technology Enterprises (AzTE), the exclusive intellectual property management and technology transfer organization for Arizona State University.