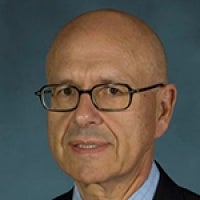 Fabrizio Bonanni
Executive Vice President, Amgen (Retired)
Dr. Fabrizio Bonanni retired in 2013 from his position as executive vice president at Amgen, the world's largest independent biotechnology company. In his 14 years with Amgen, he served as senior vice president, Quality and Compliance and corporate compliance officer, senior vice president, Manufacturing, and finally EVP Operations, overseeing the company's global production and supply chain activities as well as Quality, Process Development, Drug Delivery Devices, Engineering, and Environment, Health and Safety.
While at Amgen, Bonanni served as a Trustee of the California Science Center, of the Los Angeles Museum of Contemporary Art, of the Science Technology and Research Trust of Puerto Rico, and as a member of the Board of the California Healthcare Institute. He also served on the Executive Committee of the Board of BIO, the Biotechnology Industry Association and co-chaired its Intellectual Property Committee.
Previously, he was corporate vice president, Regulatory and Clinical Affairs and corporate vice president, Quality System for Baxter International Inc., a company he joined in 1974, in Italy. At Baxter, Bonanni spent half of his career in international operations, including more than eight years at the company's European headquarters in Brussels, Belgium.
Bonanni earned his doctorate in chemistry, summa cum laude, mention of honor, from the University of Florence and did postdoctoral work in physiological chemistry at the Massachusetts Institute of Technology. He is an alumnus of the Institute for International Management, Northwestern University, J.L. Kellogg Graduate School of Management, and of the Executive Program in Manufacturing, Harvard University, Graduate School of Business Administration.
Currently, Dr. Bonanni is a member of the board of directors and chair of the Internal Audit Committee of the Stevanato Group, an Italian company developing and manufacturing high quality primary containers, equipment, and devices for the bio-pharma industry. He also serves on the Advisory Board of InCube Labs, a San Jose, California, based company dedicated to the discovery and development of innovative medical technologies. He is a member of the board and chair of the Audit Committee of XBiotech of Austin, Texas, an emerging biotechnology company that discovers, develops, and manufactures a novel class of therapeutic antibodies, and of Menarini Biotech, a unit of the Menarini Group, the leading Italian pharmaceutical company. In June 2016, Bonanni was appointed to the board of directors of Theranos Inc. of Palo Alto, California, where he chairs the Compliance and Quality Committee. Theranos is a health technology company dedicated to the invention, development, and commercialization of a platform of novel, miniaturized diagnostic devices.