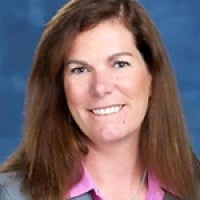 Barbara K. Sosnowski
Vice President and Global Head – External R&D Innovation – Pharmatherapeutics and WRD External Partnerships, Pfizer, Inc.
Barbara Sosnowski is Vice President and Global Head, External R&D Innovation Pharmatherapeutics and WRD External Partnerships. As part of the Pharmatherapeutics team, Barbara is the cluster lead for Cardiovascular Metabolic and Inflammation and Immunology Research Units for externally focused efforts. Dr. Sosnowski has more than 30 years in the health care industry. Prior to joining Pfizer 6 years ago, Barbara was Vice President, Biologics Development of Cardium Therapeutics and was appointed Chief Operating Officer of Tissue Repair Company following Cardium's acquisition of Tissue Repair Company in August 2006. Prior to the acquisition, Dr. Sosnowski served as President and CEO of Tissue Repair Company. From June 2001 to December 2004 she served as Vice President Research and Development of Selective Genetics Inc. a tissue repair company that developed wound repair, orthopedic and cardiovascular products. At Selective Genetics, she co-invented and helped develop the targeted gene therapy program, both viral and non-viral. Prior to Selective Genetics she was employed by Prizm Pharmaceuticals from October 1992. Prior to joining Prizm, Dr. Sosnowski was at Ligand Pharmaceuticals, where her efforts were focused on identification of small molecule inhibitors of osteoporosis. Dr. Sosnowski received her BA in Biological Sciences from the University of California, Berkeley and PhD in Biological Sciences from Johns Hopkins University. She is also a registered patent agent.