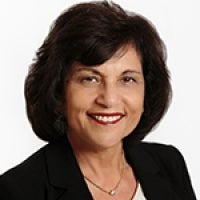 Aya Jakobovits
Founder, President, CEO and Director, Adicet Bio, Inc.
Dr. Jakobovits is the Founder, President and CEO of Adicet Bio, Inc., a biopharmaceutical company, which together with its wholly-owned Israeli subsidiary, Adicet Bio Israel, is focused on the development of next-generation immunotherapies. Prior to starting Adicet, Dr. Jakobovits served as a Venture Partner with OrbiMed Advisors. From 2010-2013 she served as President & Founding CEO of Kite Pharma Inc., a leader in autologous T cell therapy. Prior to Kite Pharma, she served as Executive Vice President, Head of Research and Development at Agensys Inc., an affiliate of Astellas Pharma, Inc. Before Agensys' acquisition in 2007, for a deal value of $537 million, she served as Senior Vice President, Technology and Corporate Development and Chief Scientific Officer, and led Agensys transition from a small gene discovery lab into a fully integrated biotech company with a proprietary portfolio of novel cancer targets and a clinical pipeline of cancer therapeutic antibodies. Before Agensys, Dr. Jakobovits served as Director, Discovery Research and Principal Scientist at Abgenix Inc., which was spun out of Cell Genesys based on XenoMouse® technology developed under her leadership. Abgenix was acquired by Amgen for $2.2 billion.
Dr. Jakobovits received her Ph.D. in Life Sciences from the Weizmann Institute of Sciences, Israel, and was a postdoctoral fellow at Genentech and at UCSF. Dr. Jakobovits is an author of over 50 scientific publications and inventor on over 100 patents.