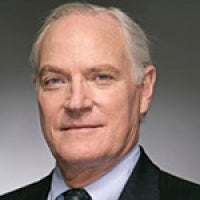 William Mitchell, Chairman
Founding Partner, Sequel Venture Partners, LLC
William E. (Bill) Mitchell is the founding partner of Sequel Venture Partners, LLC, formed in January 2010 to invest in managed IT services companies utilizing venture capital, private equity and other investment vehicles. Prior to this, Mr. Mitchell was chairman of the board and chief executive officer of Arrow Electronics, Inc., a $20 billion Fortune 150 company providing advanced supply chain solutions to the technology industry. He joined Arrow in February 2003 as president and chief executive officer. He was named chairman of the board in May 2006. Mr. Mitchell retired as chairman of the board and chief executive officer on January 1, 2010.
Mr. Mitchell began his career in 1973 at Raychem Corporation, where he spent 20 years in various roles of increasing responsibility in finance, manufacturing operations, international operations, and worldwide sales and marketing. In 1993, he was named president and chief executive officer of Nashua Corporation, a manufacturer of specialty products and services for print application needs. In 1995, he became chairman, president and chief executive officer of Sequel, Inc., then a privately held computer services and maintenance company. Prior to joining Arrow, Mr. Mitchell sold Sequel, Inc. to Solectron Corporation, and then led the successful formation of Solectron Global Services, a $1.2 billion technology services company, now part of Flextronics International.
Currently, Mr. Mitchell serves on the Boards of Directors of Rogers Corporation where he serves as lead independent director; Humana Incorporated, where he serves on the Audit and Nominating/Governance Committees; and Spansion Incorporated, where he serves as chair of the Nominating/Governance Committee as well as the Compensation Committee. He served on the Board of Directors of National Semiconductor prior to its sale to Texas Instruments, as well as the Brown-Forman Corporation, where he was chair of the Audit Committee. He is chair-elect of the UCLA Foundation and serves on the Board of the UCLA Foundation, the UCLA Investment Company, and the Board of Trustees at the Menlo School in Atherton, California, where he serves on the Executive Committee.