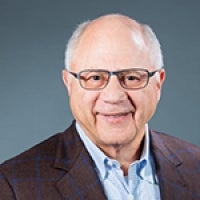 Tom Unterman, Chairman Emeritus
Founding Partner, Rustic Canyon Partners
Tom is the founding partner of Rustic Canyon Partners, one of the largest venture capital firms in Los Angeles. Through Rustic Canyon, he has raised venture funds in excess of $800 million. Among his notable investments are Netscape, LoopNet, Glass Lewis, and Fulcrum Bioenergy. Prior to forming Rustic Canyon Partners, Mr. Unterman had a long career as a corporate executive. From 1992 to 1999, he held several executive positions at Times Mirror Company, including Executive Vice President and Chief Financial Officer. At Times Mirror, he led the acquisition and divestiture activity and oversaw the investment program. Prior to joining Times Mirror, Tom was one of California's leading corporate attorneys, practicing first with Orrick, Herrington from 1969 to 1986 and then with Morrison & Foerster from 1986 to 1992.
Tom also serves as the Chairman of the Board of MediaSpan Group, Inc., and a Director of Agribuys, Bassoe Offshore, FoodLink Online, LLC, The Deal, LLC, SLS Breeze Holdings, Inc., Practice Technologies, and RiverOne, Inc. He has been a Director of Fulcrum BioEnergy, Inc. since August 2007, Element K Corporation since February 2000 and WorldRes.com, Inc. since March 1999. He serves as a Director of Néo-Soft NSI SA, Transonic Combustion, Inc., ODS-Petrodata, Inc.(alternate name IHS-Petrodata, Inc.), Good Technology, Inc., Intrepid Learning Solutions, Inc., Navigating Cancer, Inc., RealPractice, Inc. and iCopyright, Inc. He serves as a Member of the Advisory Board at US Renewables Group, LLC. He has been a Member of Advisory Board at BlackLine Systems, Inc. since March 10, 2011.
Tom serves actively on the boards of the California Community Foundation, CalArts, Heal the Bay, and MOCA.