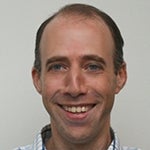 Earl Weinstein, Ph.D.
Associate Director of Business Development
Licensing and Technology Transfer
Earl Weinstein joined UCLA TDG in 2005 and is currently Associate Director of Licensing. In this role he works closely with faculty, staff and students to evaluate, protect and commercialize University inventions, and assists with the formation of UCLA startups. Prior to joining UCLA, Earl was with PureTech Ventures, a seed stage venture capital firm in Boston. Earl completed a Ph.D. at MIT working on computational and experimental analysis gene regulatory networks and his undergraduate degree at the University of Pennsylvania.